Doorstep Repair Services for Your Laptop, Desktop & Printers
Call, Book & Relax – We will take care next.
Our Services
We offer a wide range of laptop brands for any kind of issue.
Facing an issue with your printer? Suraj Computer deals in all major printer brands with HP, Canon, Epson & Brother. Contact us for any issues.
Be it an assembled or dedicated All-In-One PC, Suraj Computers can fix this for you at the best price available.
With a dedicated team of Software & OS, We can make sure that you will get the best solutions for anything related to Windows, Printers, and Mac troubleshooting.
🔧 Windows
Other Services
You can contact us for different kinds of used laptops, and bulk repair of laptops, desktops, and printers.
---
Why Choose Suraj Computer?
Suraj Computers has started 10 years ago with a small workshop. The aim was to give the best repair services in the Dwarka region. Today, we are a team of 15+ IT experts serving in Dwarka, Gurgaon & Delhi & NCR. We offer best-in-class help for all repair solutions like laptops, printers & cartridge-related issues. You can call us at 8802029039 for any questions and our technician will support you. We are also available 24×7 to provide any customer service.
15+ Highly Experienced IT Experts
6000+ Customers with the best ratings
We believe in Honest opinions & service
How To Book Service?
Call us
Call us on 8826073373 anytime 24×7 from Dwarka, Gurgaon, or Delhi

Tell us device issue
Discuss the issue with our IT experts for your Laptops, Printers & Etc.
Sit back & relax
Our service expert will call and fix the issue at your preferred location.
Customer ❤️ us
Total laptop care solutions under one roof. They offer competitive pricing with commendable service. The best part is the customer-centric approach and the assurance that you are in safe hands!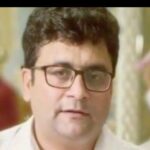 Got a professional laptop repairing service from their Dwarka service shop. The staff is well knowledgeable, pricing is genuine.
As they say, you can sit back and relax. Suraj Computer is a go-to shop for anything related to IT repair solutions.
FAQs
What is the mode of payment?
You can make payments via cash, wallets, and all online payment methods.
Does Suraj Computers provide the service of computers at home?
Suraj Computer provides your computer or printer repair service work at your home or your office, we send our technician to your work station within 1 hour of booking the call, our technicians are very experienced and problems related to your computer and printer solve it at your office
Where do you provide computer repair service in Delhi NCR?
We provide computer repair service all over Delhi like Dwarka, Janakpuri, Vikaspuri, etc and you can take our service in Gurgaon also.
Which is the nearest landmark to reach Suraj Computer Dwarka?
We are located at Shop No. 35, Block G, Ground Floor, Pankaj Plaza, Pocket 7, Sector 12 Dwarka, New Delhi, Delhi 110075. You can reach our other service centers in Gurgaon & Delhi.
Where are you located in Gurgaon?
Suraj Computers is located in ILD Mall, IX-62 Above Bikanerwala Sweets, Gurgaon. It is located on Sona Road Sector-47. It is very near Subhash Chowk.
What is the minimum service charge?
Starting with Rs 150 only, Suraj Computers provides exceptional.
What is the GST number of Suraj Computer?
Suraj Computers GST Number is – 07BHZPR1052C1Z6
Do you provide an SSD installation service?
Yes. Suraj Computers will provide the SSD installation service at your home.
What is the cost of UPS Battery Replacement in Delhi NCR?
Computer UPS Battery Replacement Cost is 800 – 1000 Rs.
What is contact details of Suraj Computers
You can call or WhatsApp on 8802029039