Why Dell?
We have brought here an amazing brand for you to look at. The best brand for the year 2020 is DELL. This is American global computer expertise which repairs, sells, supports and develops computers. This company is no doubt one of the largest technological corporations and one of the biggest computer manufacturing companies in the world. This brand is very popular for its very innovative ideas.
Dell is providing its customers with every kind of server they need. To enhance the value of your IT infrastructure Dell provides automated tools and services. This brand new company Dell is an MNC deal in laptop, desktop, and server manufacturing. It has a good share of laptop sales and service across the globe. Dell is the best seller in India which provides laptops and servers attuned to the new generation.
Dell Customer Support & Service
Suraj Computers provides all kinds of technical support as quickly as you connect with us. We shall support for both software & hardware problems with right technical expert. Our Dell expert will work in a smart way that we can fix the issue at your location via online or offline.
We are located at Sohna Road Gurgaon & Dwarka Delhi provide the Dell laptop service post warranty.The services and support provided by this company make this company more exclusive from other sellers. It provides online and offline services with exceedingly eligible technicians. This company has many service centers in India and you can simply look for one in your local area and get repaired your Dell PC effortlessly by the hands of some experienced workers. Dell Customer Support & Care Centers.
Dell is an MNC deal in laptop, desktop, and server manufacturing. It has a good share of laptop sales and service across the globe. Dell is the best seller in India and provides the new generation of laptops and servers.
The service and support make this company unique from other sellers. It has provided online and offline services with highly qualified technicians.
There are many service centers in India and you can find easily in your local area and get repaired your Dell PC.
Dell Latitude 6430 laptop Issue
We received a case today of Dell Latitude 6430 laptop, which had such strange issue. The issue was that whenever we used to connect the laptop charger to the laptop, the light on the charger used to go off. We checked the laptop charger with some other laptop and the charger was working fine with the other one. The battery was being charged perfectly with the same charger but some other laptop. Then we confirmed that there was not an issue with the adapter. Our technician of motherboard checked the charger and the laptop and he noticed that the issue lied in the chip and not somewhere else. The motherboard chip was short-circuited.
In Gurgaon & Dwarka, Suraj Computers is the only service center which provides the chip level repairing for laptop & desktop. We have with us the latest technology and machines with the help of which we are able to fix any kind of laptop motherboard chip level issues. You can trust us with such issues; we can fix these issues within 3 to 4 hours. After fixing the device we do not just give it back but we also put the device on test for at least 12 hours.
Dell Latitude E5450 Died Laptop
In case your Dell laptop dies or it is not switching on then don't worry we have the team of Dell laptop expert technicians who can provide the service within one hour.
Today one customer came and asked his laptop is not working we checked thoroughly and found that the problem was in the processor and he repaired the laptop earlier also. His laptop issue was fixed but they replaced the processor. The motherboard was not in repairable condition because of disconnected many sections of the motherboard. We suggested replacing the motherboard.
After replace the motherboard his laptop is working fine.
Dell Inspiron N 5110 Touchpad
In a case we received the touchpad of the Dell Inspiron laptop was not working. We checked the cursor first, but it was working a bit still so we were confirmed that the problem was nowhere in settings. If the cursor does not move properly then we had to check in the settings whether it has been disabled from there or if the driver is not installed properly. If the cursor is not moving even a bit, then we need to worry about it because then we will have to change the touchpad, there is no other solution for such an issue.
Get Offer – 25% OFF on printer cartridge refilling
Dell 3555 Laptop Fan Problem
My Dell laptop's cooling fan was not working properly, it was not responding too so I started the diagnostic on my laptop. It showed me something like a Laptop fan error. so I was thinking if I should replace the Dell laptop fan, then it occurred to me that if I can change the laptop fan myself or if I can do the Dell laptop fan service on my own. But I was reminded that cleaning a laptop fan is very tricky and such things should not be performed by anyone who does not know properly about the process, otherwise it will only cause harm to your laptop and to you as well; as you might need to pay extra for the new issues you have created. Suraj Computers will help you to clean or replace the fan at very affordable prices. You can contact us anytime and have your laptop repaired quickly.
It is very tricky to clean or service the laptop fan because if you are not technical than you could not clean the laptop fan. Suraj Computers will help you to clean or replace the fan.
Dell Vostro 3560 Charging Issue
Sometimes back I faced some issues with my Dell Vostro notebook, I tried to connect it to the adapter thinking that it was happening because of charging issues, a message popped out then saying "Plugged-in charging" but after a few minutes a second messaged popped saying "Plugged-in not charging. We had faced such issues earlier as well. These types of issues are caused because of a bad "Laptop Battery." This happens after removing the battery because we have seen laptops working pretty fine before such issues without any interruption. When we replaced the battery our issue was solved completely.
Get Offer – Laptop Adapter Repair & Replace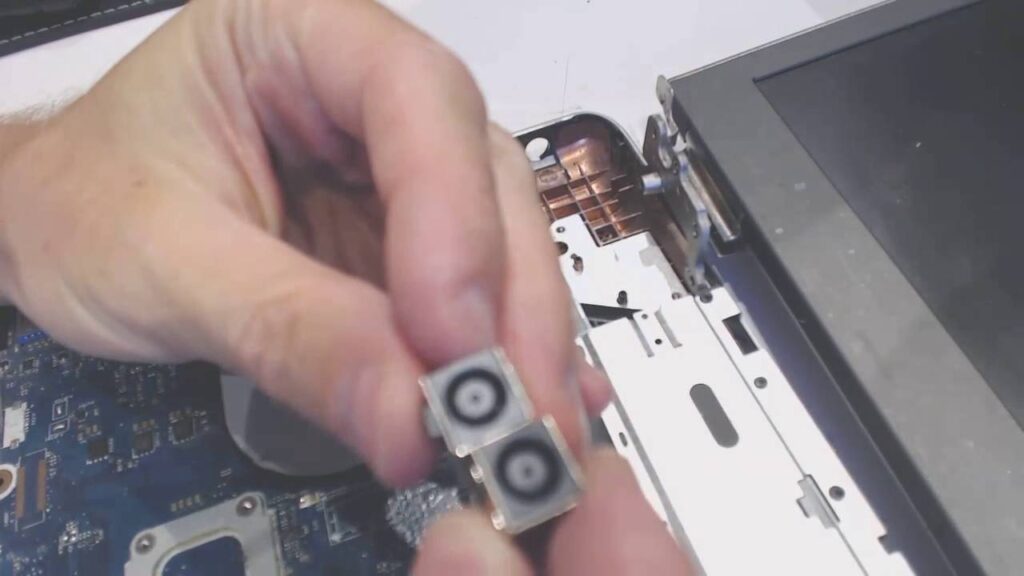 DELL LATITUDE E54000 VGA CHIP Problem
Once I was trying to install windows 10 on my Dell Latitude Laptop but while installing it, my laptop was hanging and it was creating an unbearable problem. I was not able to install windows 10 in my notebook because of this issue. Then I checked why I was not able to install windows 10? After going through my laptop thoroughly I found out that the problem actually lied in the VGA cable of the graphics card. When I replaced the cable it started working fine again as before.
We have mentioned here some of the issues which one can face while dealing with the same brand laptop, so if you are the one who is stuck in the unfavourable situation you can find us and get your laptop repaired quickly, at very affordable prices.
Get Offer – Laptop Motherboard Repair & Service Center
Also check: